English for Logistics - Oxford
19/12/2016
Tiếng anh là ngôn ngữ cực kì quan trọng trong kinh doanh ngày nay. Những người làm logistics/supply chain càng phải nắm kỹ vì công việc hàng ngày đều tiếp xúc với tiếng Anh từ chứng từ cho đến giao tiếp khách hàng. VIETSINGWORKS muốn chia sẻ rộng rãi tới tất cả anh chị em có dự định hoặc đang làm trong ngành logistics giáo trình về tiếng anh cho ngành Logistics của đại học Oxford biên soạn. Theo nhận định của VIETSINGWORKS đây là quyển sách bao gồm 80% các từ vựng và các tình huống logistics thường gặp trong công việc. Hi vọng rằng với giáo trình này các bạn có thể hoàn thiện hơn vốn tiếng anh của bản thân và giúp cho công việc thuận lợi hơn.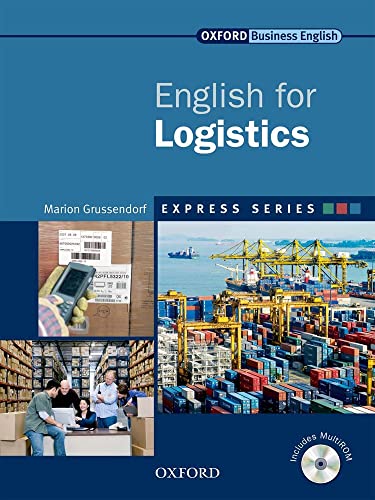 Nội dung cuốn sách English for Logistics gồm 8 phần, có nội dung như sau:

1.lntroduction to loglistics: Setting the scene / Jobs in logistics / Regular activities.

2. Logistics service: Logistics acronyms / Product ranges / 3PL providers / Value-added services.

3. Inventory management and procurement: Inventory management / Continuous replenishment / Job advertisements.

4. Modes of transport: Transport and handling equipment / Container types / Types of goods.

5. Planning and arranging transport: Transport options / Measurements / Quotations.

6. Shipping goods: Markings / Loading / Advice of shipment / Shipping instructions.

7. Warehousing and storage: Handling equipment / Warehouse areas / Warehousing today.

8. Documentation and finance: Document in foreigne trade / lmport instructions / Payment methods.
Các vào link sau để download nha.
REGISTER to find the most effective job